Camille Sweet
Communications Specialist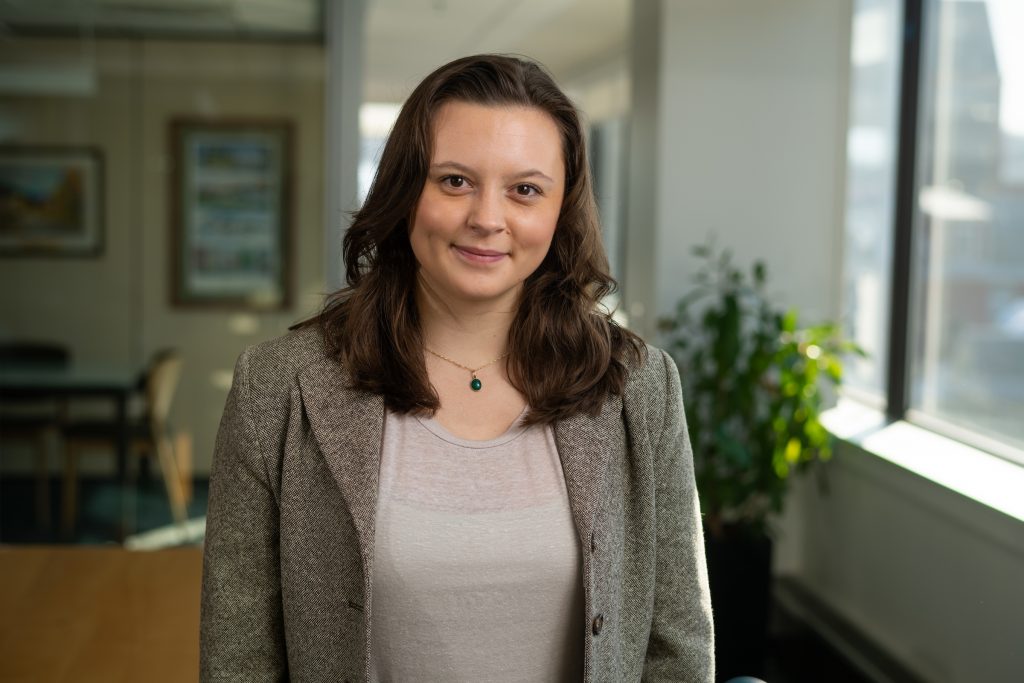 As the communications specialist at Evernorth, Camille is responsible for supporting the communications team in a variety of different tasks. These tasks include social media, marketing, event coordination, internal and external communication and more.
Camille previously worked in retail and wholesale departments at Laughing Moon Chocolates, a family-owned chocolate shop in Stowe VT. She has managed several social media accounts and helped in facilitating marketing and media strategies.
Camille graduated from UVM with a B.S. in Public Communications, concentration in strategic communications. She enjoyed the Community Development and Applied Economics department at UVM as it had a very applied focus that allowed time at internships, developing real world work experience. In her educational career she was able to spend three months on a NOLS course in the southwest US where she developed leadership and outdoor wilderness skills. Camille grew up in Vermont when not at work, she can be found enjoying all the outdoor activities the beautiful state provides including skiing, hiking, running, canoeing and more. She is currently working on expanding her cooking skills and enjoys creating a healthy and balanced lifestyle.