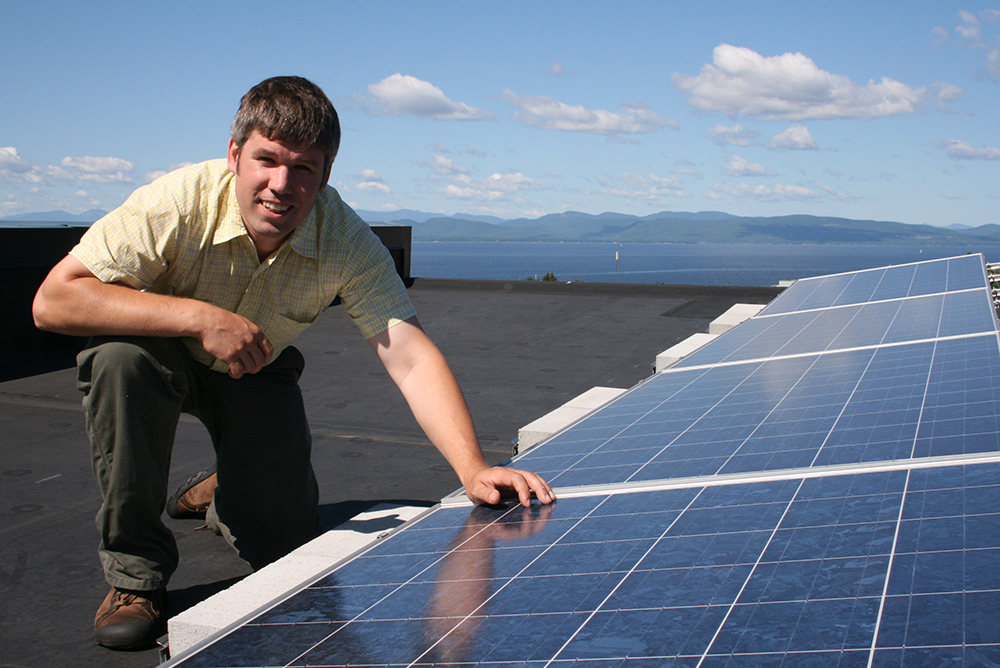 Parsons Platform is a Data Acquisition System (DAS) named in memory of our friend Trevor Parsons, the engineer who recognized the need to address the rising cost of fuel and persistent building inefficiencies. Trevor was an early pioneer in developing a real time energy performance monitoring system that collects and analyzes data for optimization of mechanical systems.
It's actually pretty simple. Buildings have control systems that manage the operation and mechanical components like boilers and energy recovery ventilators (ERVs) based on measured conditions. But often measured conditions for one component adversely affect the operation of another. If tenants have adequate heat and hot water a property manager is typically unaware of inefficiencies in building operations until a boiler needs to be prematurely replaced. Boiler short cycling degrades efficiency and sends precious resources up the flue without operational benefit, often requiring costly replacements.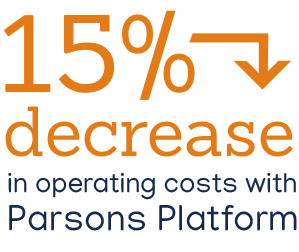 The "Platform" is a cloud-based data collection system that captures info at regular intervals and assists in developing key ratios, trends and analysis (KRTA) of equipment usage. Capitalizing on hardware typically available with modern building equipment, the components are networked together and fed into an on-site data logger. The data logger communicates with the "cloud" at regular intervals. The data is used to create visuals that use predictive analytics to optimize building energy performance.
The Parsons Platform is not a replacement for a Building Automation System (BAS), but is designed to work in concert with such a system to provide visualization and analysis of the available data. The system is much simpler to use than a traditional BAS and is available via laptop, tablet or smart phone. Without the need to download special software the intuitive user interface can be shared with service personnel who can get an early insight into a "service call" minimizing multiple truck rolls. The "read only" system keeps your BAS, or equipment isolated from typical threats on the internet. By utilizing existing equipment communication interfaces to monitor operation and consumption, the Parsons Platform becomes an interpretative tool that allows for optimization of the systems and smart utilization of available resources once a building is occupied.
OVERALL DEVELOPMENT PHILOSOPHY
Formulated around the Energy Use Intensity benchmark promoted by the Environmental Protection Agency (EPA); the original intent of the Parsons Platform was to monitor overall energy consumption.  The EUI metric allowed owners and property managers to compare building consumption regardless of size.  Once users became familiar with their facilities consumption trends, the request for more data granularity is typically a follow-on request, and the deeper dive into analytics was born.  The Platform is scalable so if budget constraints prevent a robust initial deployment; additional device networking can occur at a later date as savings are realized.
The Parsons Platform measures energy consumption and utilization indicators in real-time, constantly aggregating trends so you can make meaningful adjustments within your buildings' systems to save energy and money.
OUR TYPICAL INSTALLATION MONITORS:
• Electricity fed from the grid into the property;
• Fuel consumed in the production of heat (or cooling) to the property;
• Fuel used in the generation of domestic hot water (DHW);
• Water consumed by the property; and
•High-level operation diagnostics and key performance indicators of specific mechanical systems
Communications requirements
The Parsons Platform requires the building has an internet connection but ask us how to integrate voice over internet protocol (VOIP) technology to replace phone lines serving elevator and fire alarm panels. Once a data line is in the building, we can leverage available bandwidth to meet life safety requirements and well as providing insight into your mechanical systems. Not all jurisdictions are familiar with or allow VOIP technology so communication with the local authority is paramount before making such a switch.
If your property is in an area not served by high speed internet, the data reporting frequency can be adjusted to meet bandwidth limitations. We have experience with monitoring very remote locations and have deployed several low-cost solutions that can provide insight into an otherwise isolated property.