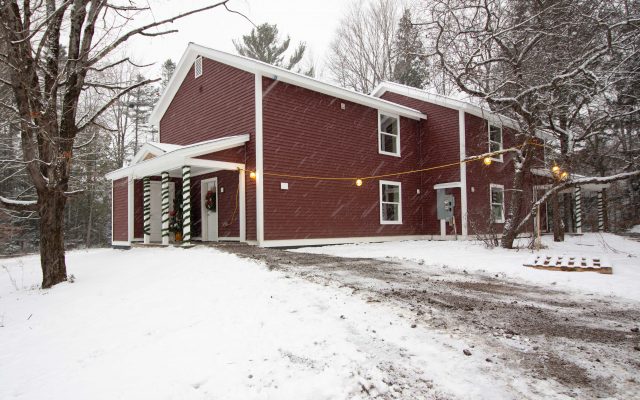 FOR IMMEDIATE RELEASE
December 16, 2022
[West Burke, VT]  Evernorth and RuralEdge were joined by community members, funders and local elected officials on Friday afternoon to celebrate newly renovated buildings and significant progress to a newly constructed building on Burkeland Lane.
Burkeland Lane (formerly known as West Burke Housing and Pilgrim Manor) is a mixed-generation affordable housing property located in the heart of West Burke. West Burke village is a small, but thriving community fueled by tourism. The local rental market, like much of Vermont, has been affected by significant rent increases and the conversion of rental units into short-term rentals. These market realities make Burkeland Lane, which will remain permanently affordable, a critical community resource.
Read More