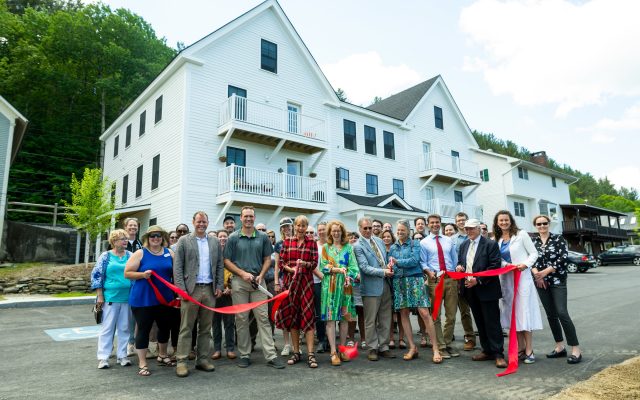 FOR IMMEDIATE RELEASE:
June 14, 2022
[Stowe, Vermont] – Tuesday morning brought together residents, funders, community members, local legislators and two affordable housing organizations to celebrate the completion of 9 new homes and to officially kick-off the second phase of River Bend Apartments.
River Bend Apartments represents the first opportunity that Lamoille Housing Partnership (LHP) and Evernorth have had to develop affordable housing in Stowe in 10 years. These energy efficient, affordable homes will provide much-needed housing and combine both preservation of existing apartments and new construction in order to best meet the needs of the community.
Read More