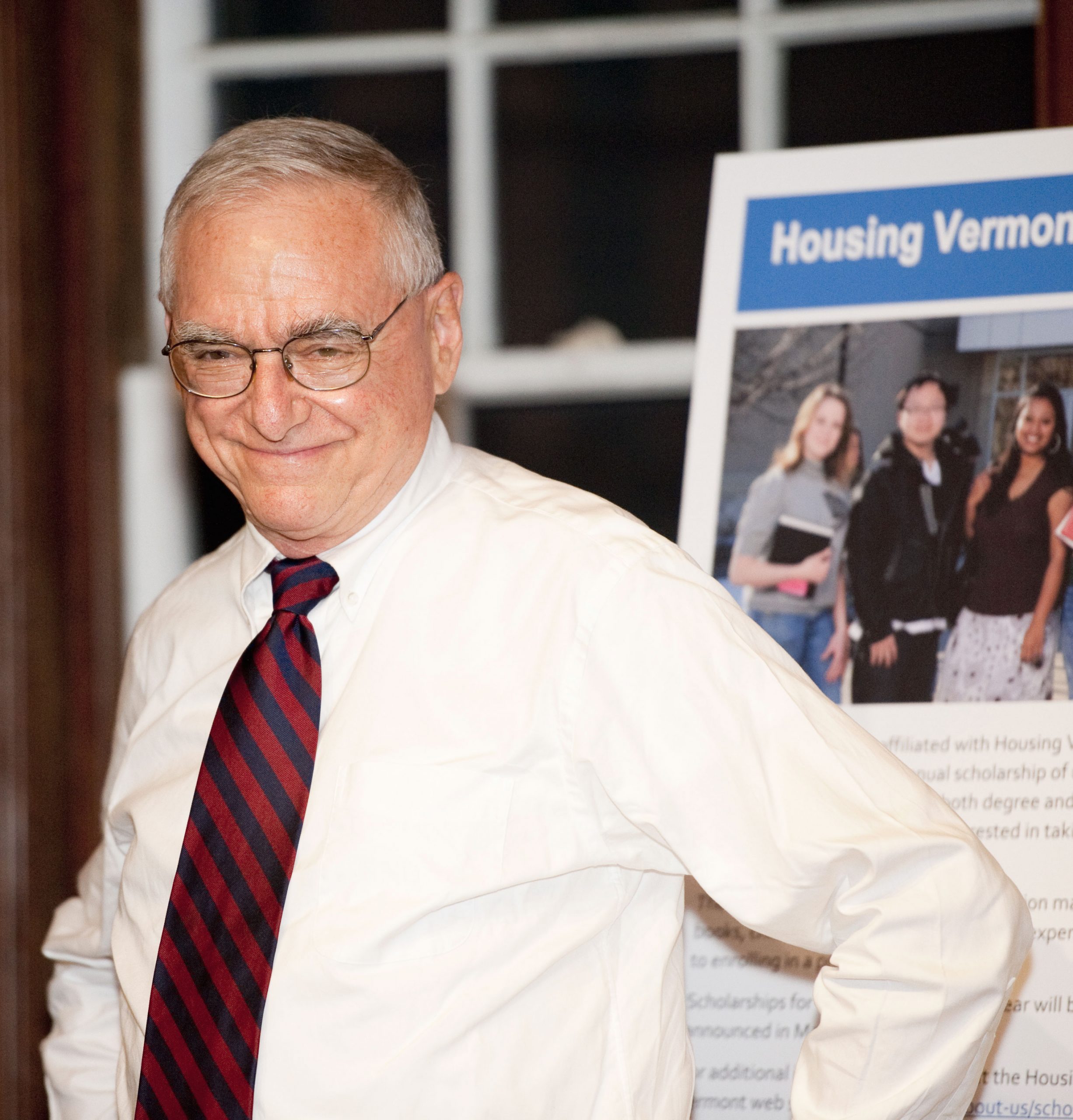 We have great news to share! An anonymous donor has generously donated a substantial gift to endow the Evernorth Scholarship Fund. The Fund was established 8 years ago to honor Robert Gensburg, one of the founding attorneys of what was then Housing Vermont.
Bob Gensburg quietly but profoundly made the communities he worked in a better place for all. Bob's commitment to social equity and the rule of law were part of his moral fabric, whether he was representing impoverished schools with limited access to resources, serving as a special prosecutor, or representing a detainee at the Guantanamo prison.
For those of us in the affordable housing world, Bob's contribution to our efforts to build affordable housing was remarkable. Bob fashioned the legal foundation for our organization and positioned us to respond to community needs and opportunities across the entirety of the states we serve. This foundation, which began in Vermont in 1988 with Housing Vermont, was replicated in New Hampshire with New Hampshire Housing Equity Fund and Maine with Maine Housing Equity Fund and ultimately this shared value and mission brought the three states together under Evernorth in 2020. Bob's wise counsel over the past 30+ years supported our work to utilize the federal Low Income Housing Tax Credit program to finance and build thousands of homes in underserved communities.
The Robert Gensburg Scholarship Fund has provided 36 educational scholarships to students since it was established in 2014. Each student receives between $2,500 – $3,000. These scholarships can be used for both degreed and non-degreed programs as well as by those interested in taking classes that lead to certifications. The funds help pay for tuition, course material and books, childcare, transportation, or other expenses related to enrolling in an educational program. Scholarship awards are based on financial need, educational and work experience, and school and community involvement. To be eligible, a student must reside in an Evernorth-affiliated apartment.
We are deeply grateful to our donor. The gift will allow Evernorth to endow the Robert Gensburg Scholarship Fund and significantly increase our impact and reach more students each year.
The Scholarship is a true reflection of Bob's lifelong commitment to social and economic equity. If you are interested in how you can join us in being a part of the Robert Gensburg Scholarship Fund, please go to www.Evernorthus.org/Scholarships.