Energy Services
We thoughtfully design and develop our housing to maximize energy efficiency and optimize the building systems, keeping costs low and increasing the longevity of our portfolio.
System Optimization.
Building and system optimization is a fancy way of saying we make things "run right." When system components are running correctly the net result is lower overall energy consumption. Lower energy consumption creates cost savings which allows us to maintain affordability and frees up capital to invest in life-enhancing services for our residents.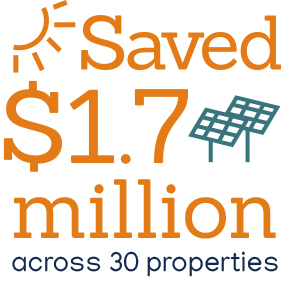 Parsons Platform.
To address the rising costs of fuel and persistent building inefficiencies, we developed the Parsons Platform, a cloud-based, real-time, energy performance monitoring system that collects and analyzes data which allows us to optimize the mechanical systems.
It's actually pretty simple. Frequently, buildings have control systems that manage the operation of mechanical components (like boilers and energy recovery ventilators (ERVs) based on theoretical conditions. But often theoretical conditions don't match real life conditions. The Parsons Platform lets you measure actual versus theoretical. And then you can make real time, real life, cost saving changes!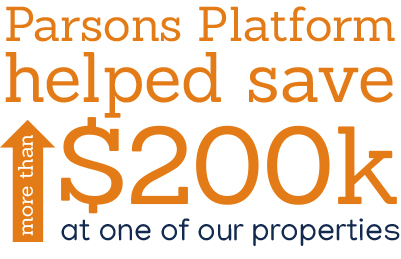 See how Parsons Platform is shaping the future of energy monitoring.